General Dancing Education
These sections are targeted mainly at children of school age wanting to take their first steps in the world of dance. In the first trimester of their three year studies, the students are taught the basic and most important dance movements.
After the first years of studies, the students are capable of continuing their dance studies at a more advanced and specialized level according to their personal preferences.
Optional Participation in IDTA Exams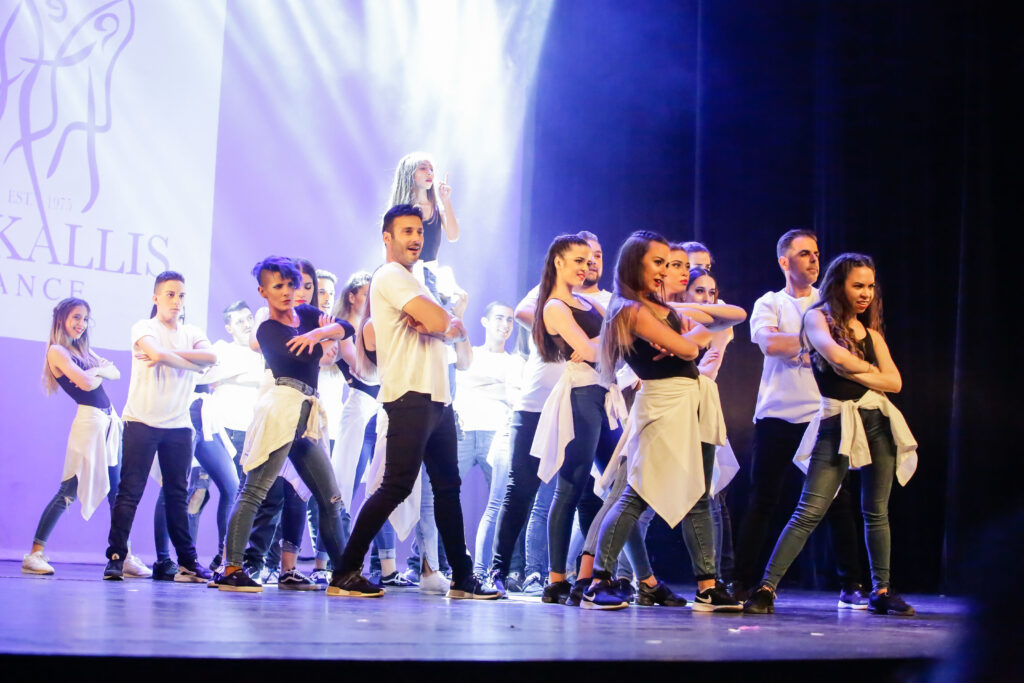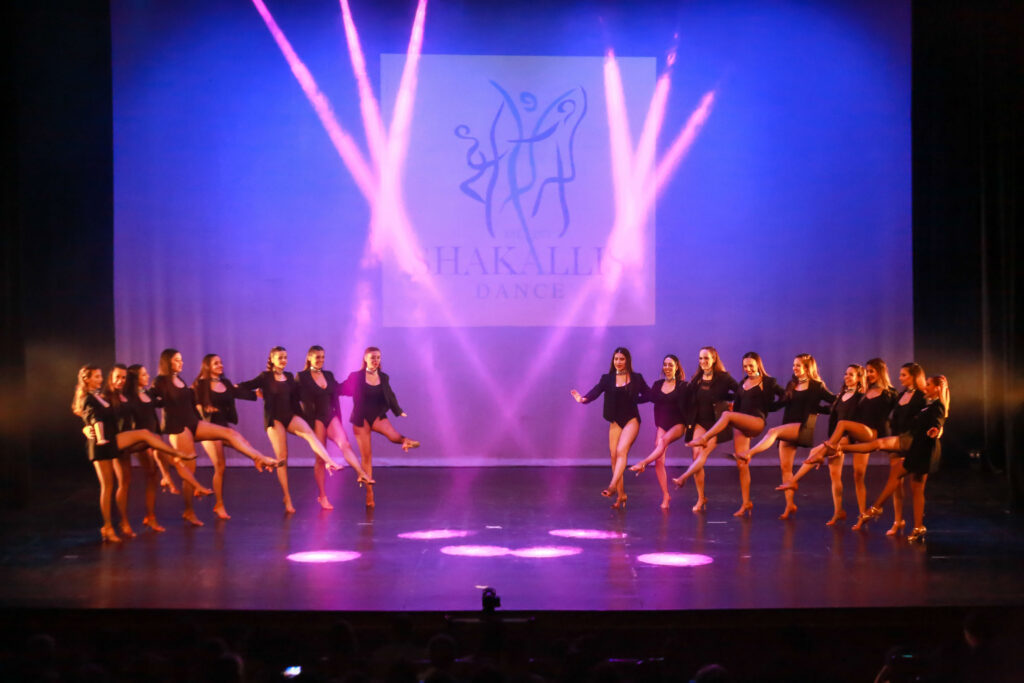 Greek Folk
The sum of Greek dances that refers to the modern Greek history and society (way of life).
They are different from the traditional dances both in historic and geographic terms, since they portray a newer era and are national in contrast to the traditional ones which are older and characteristic of specific areas.
We also consider as folk dances those who are linked to the "rembetiko" genre, as today "rembetiko" does not speak to a certain part of the population, but to the wide audiences.
In the Shakallis Dance School Folk Dance class, one can be taught: Hasapiko, Syrtaki, Hasaposerviko, Tsifteteli, XXX
Latin American Dances
A combination of dances that usually originate from Latin America. This kind of dances are danced in couples, and are clearly faster than European dances. They are more sensual, and allow space for personal expression through vivid and alternating rhythms.
In the specialized Latin dance courses offered by Shakallis Dance School, one can learn Cha cha, Rumba, Samba, Paso Doble, Jive, Mambo.
Optional participation in IDTA exams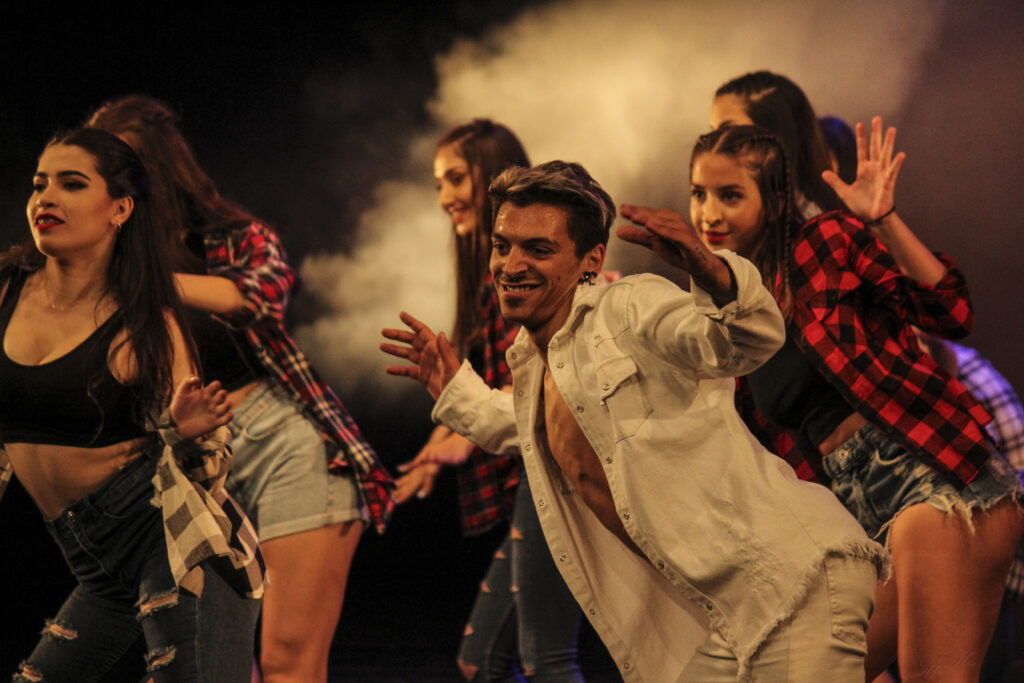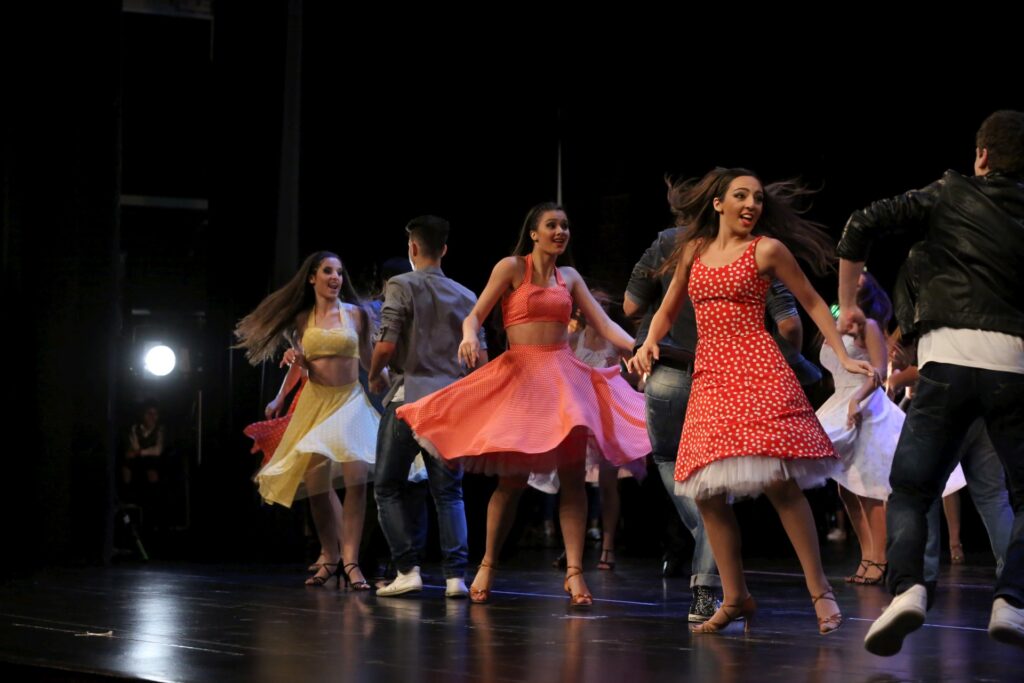 European Ballroom
Popular dances that have become much loved in all of Europe due to their social character and simplicity. Their timeless nature has see them in many plush settings keeping parties going throughout the world. Ballroom dances are a combination of a large group of dances which have given the opportunity to many youngsters throughout time to socialize and flirt.
Viennese Waltz
Tango
Foxtrot
Quickstep
Slow Waltz
Optional participation in IDTA exams.
Latin Club Social
A combination of dances that usually originate from Latin America. This kind of dances are danced in couples, and are clearly faster than European dances. They are more sensual, and allow space for personal expression through vivid and alternating rhythms.
Salsa
Mambo
Chacha
Kizomba
Optional participation in IDTA exams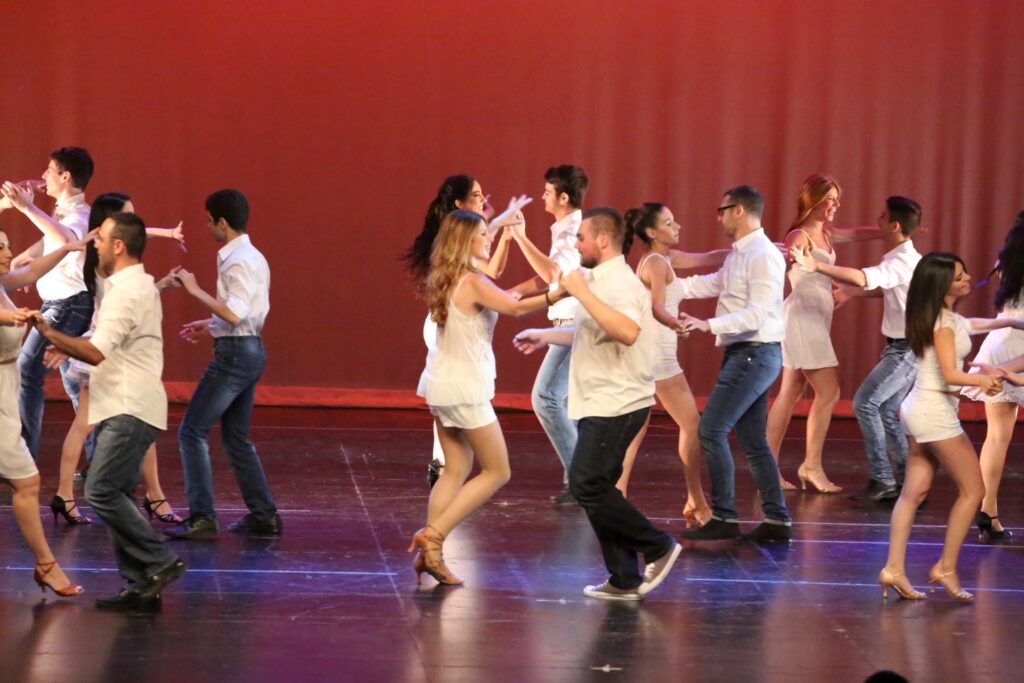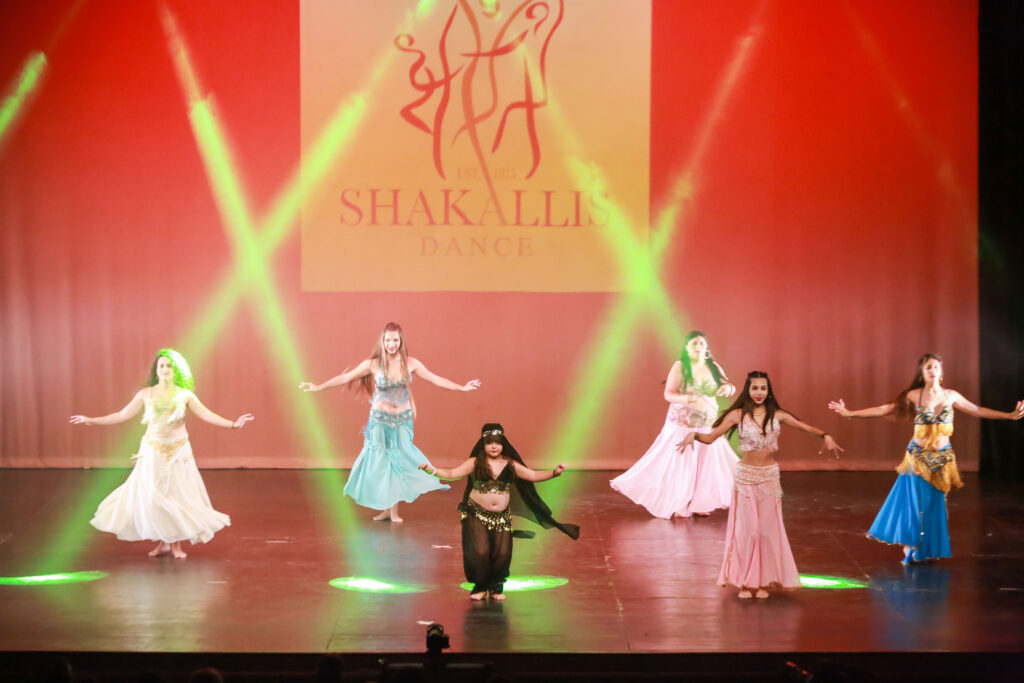 Belly Dancing
Belly dance, has taken its' name from the Western interpretation of the dances' movements that concentrate in the abdominal area. Although its' roots go back to ancient India and Greece, it is considered the ultimate Middle Eastern dance, because due to the spread of the Byzantine Empire, it concentrated there. It may leave a lot of space for personal expression, but it is subjected to many technical rules, and it evolves through a multitude of different styles that were developed locally.
At Shakallis Dance School, the class is being taught by Elena Shakalli who set the syllabus of belly dance for the world renowned International Dance Teachers Association (IDTA).
Optional participation in IDTA exams
Ballet & Contemporary
Ballet: the mother of all dances, since it's considered a prerequisite for any aspiring professional dancer. At the same time, it is known to be an ideal exercise for children as it develops flexibility, strength, discipline and harmony in motion. At Shakallis Dance School we offer high quality classical training, whilst at the same time, contemporary dance classes are offered as well, by maîtres of the genre.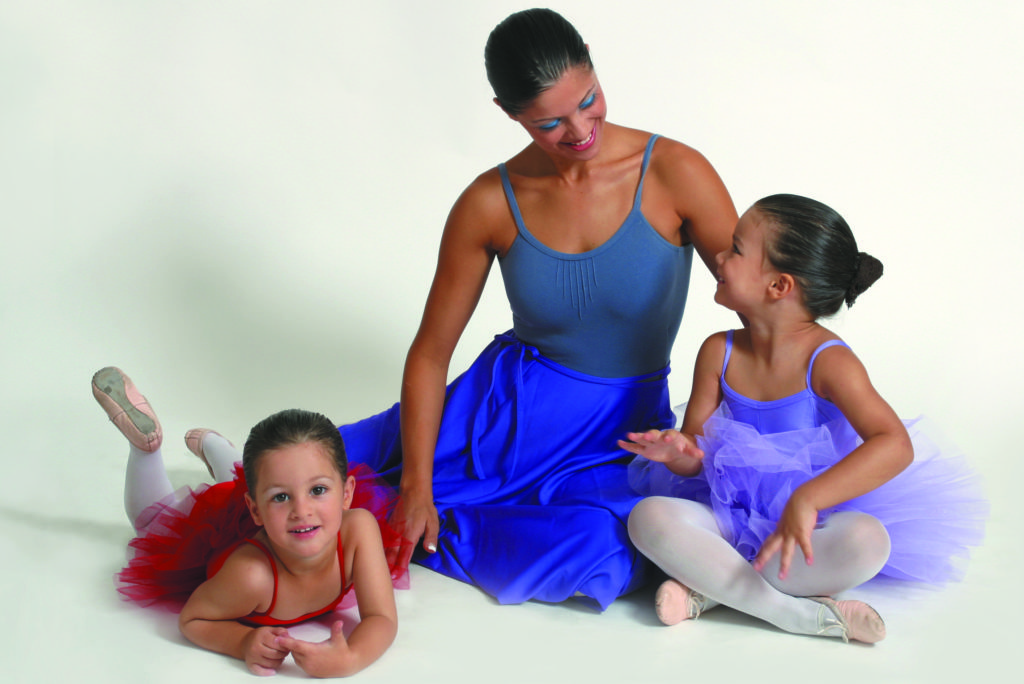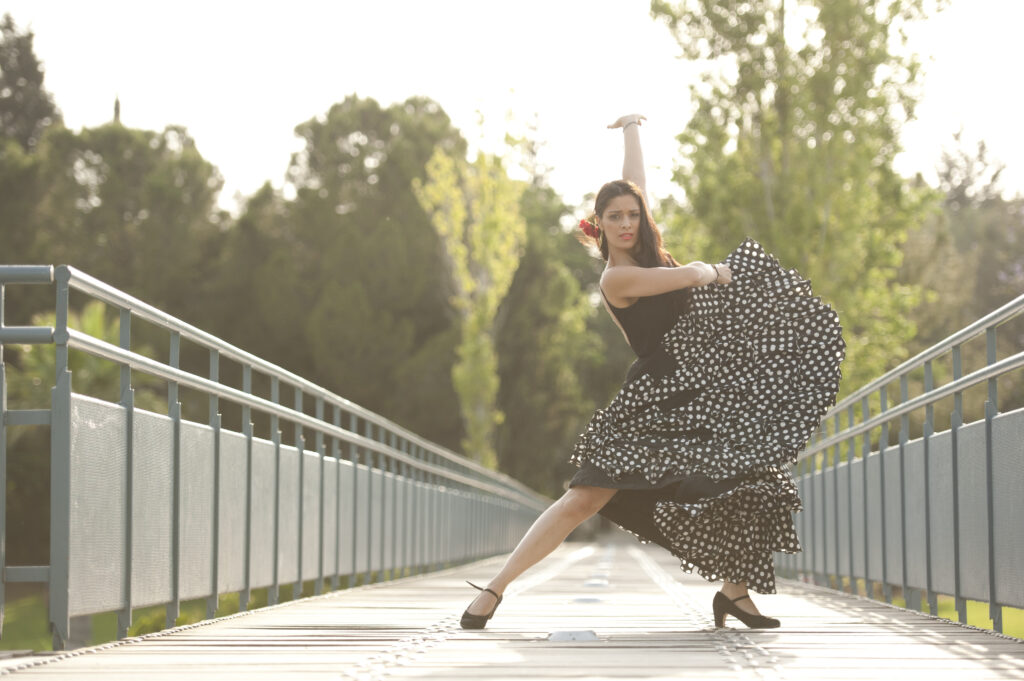 Flamenco
The Flamenco falls into the ethnic category of dances, in which dances with vivid cultural elements of their origins and history are included. Its roots reach far back to the untamed gipsy spirit, which took off to a whole new level when it got combined with the Spanish passion and temperament. Having been trained in the "motherland" of Flamenco, Spain, the teachers at Shakallis Dance School are ready to offer you the best possible training on this highly demanding genre.
Optional participation in SDS exams
Jazz & Freestyle
Freestyle Jazz was born in the beginning of the 20th century when Isidora Danka abandoned ballet and devised a very personal dance style. Similarly the American dancer Martha Graham developed her own artistic style and later many prominent dancers followed. Freestyle dance offers the opportunity to express personal feelings and to try out new methods in body movement and expression. The dance jazz is dynamic, expressive and entertaining at the same time. The intense rhythm, the rocking of the hips, the isolation of movements, and the absolute coordination are the basic characteristics of this type of dance. Up until the 1940's jazz was danced exclusively to jazz music but now jazz is also danced to the rhythms of other contemporary music. *Optional participation in IDTA and ISTD exams.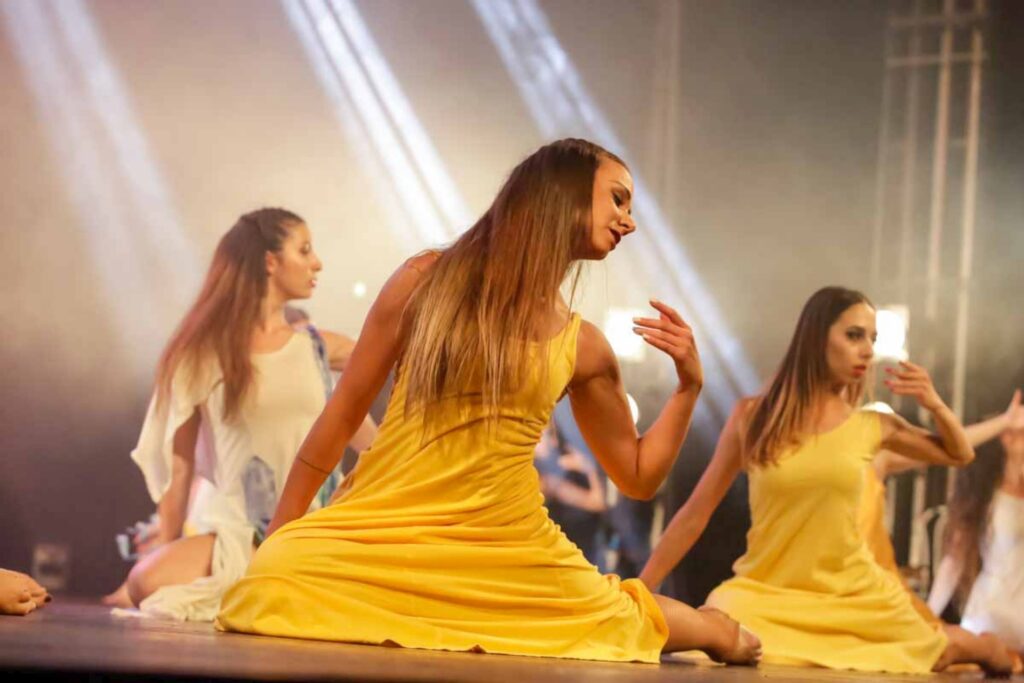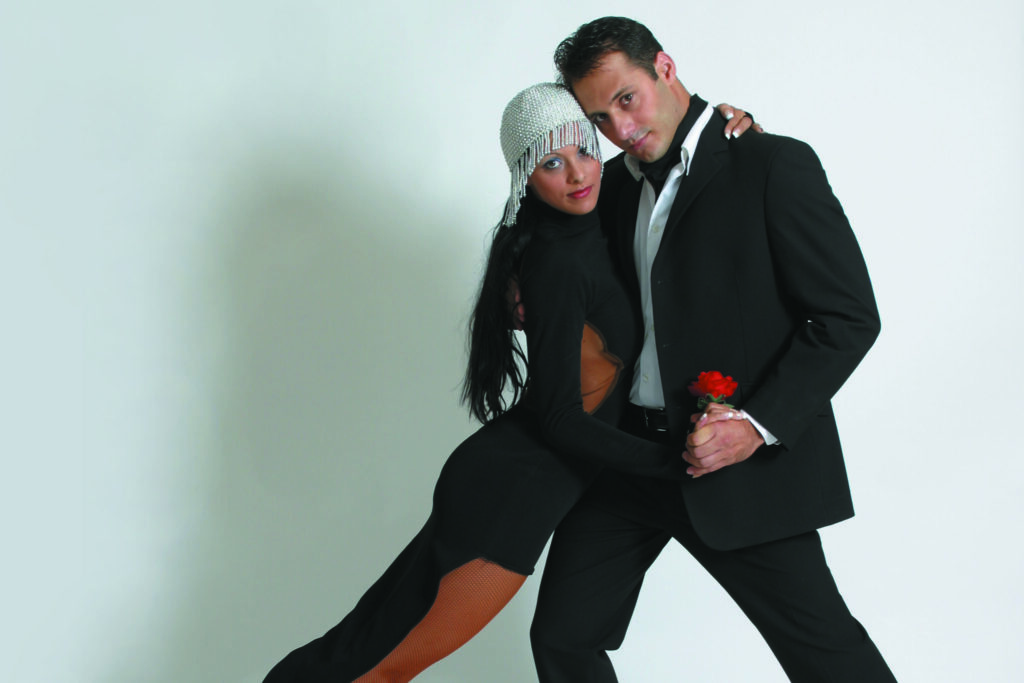 Argentine Tango
The Argentinian Tango, although of Latin American origin, it is distinct from Latin dances as it has significant differences with them both step wise as well as style wise. The Argentinian Tango has its' roots in the streets of Buenos Aires, in Argentina, and there for its' name. It's characterized by a muffled, almost guilty sensuality that charms even the most cautious in socializing.
Optional participation in IDTA exams
Cypriot Traditional Dances
If you do not know where you come from, you can never know where you're headed … That's why Shakallis Dance School pays special attention in teaching Cypriot folkloric dances, which the founder of SDS himself, Mikis Shakallis "regularized" following a long term cultural, and socio-historic research.
From the "kartzilamades" to the "sickle" and the "water pot", discover our cultural heritage through our classes.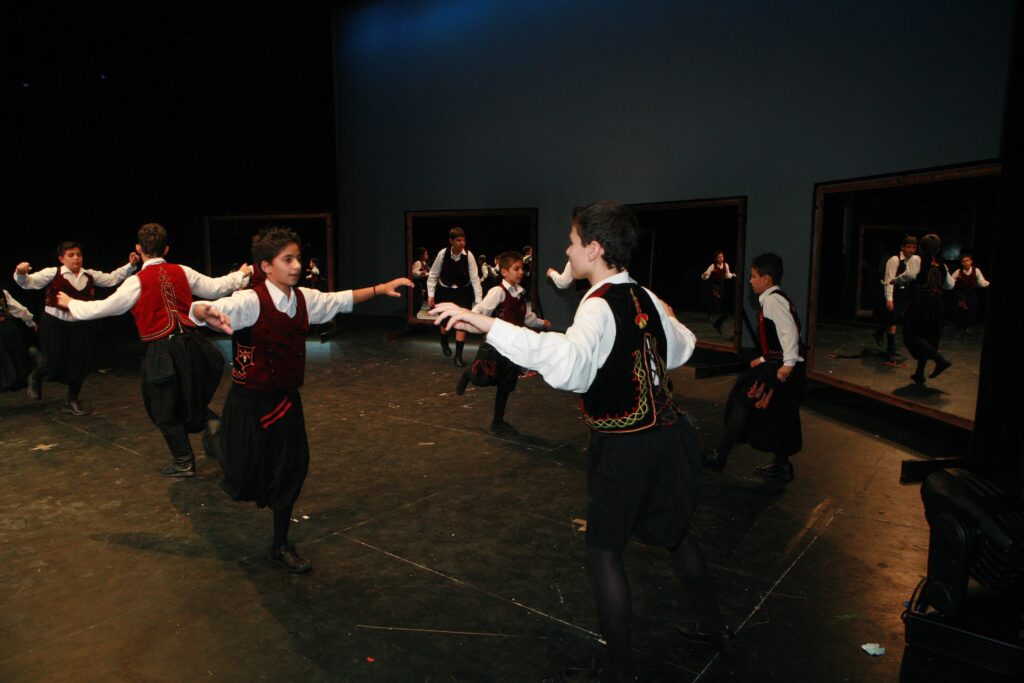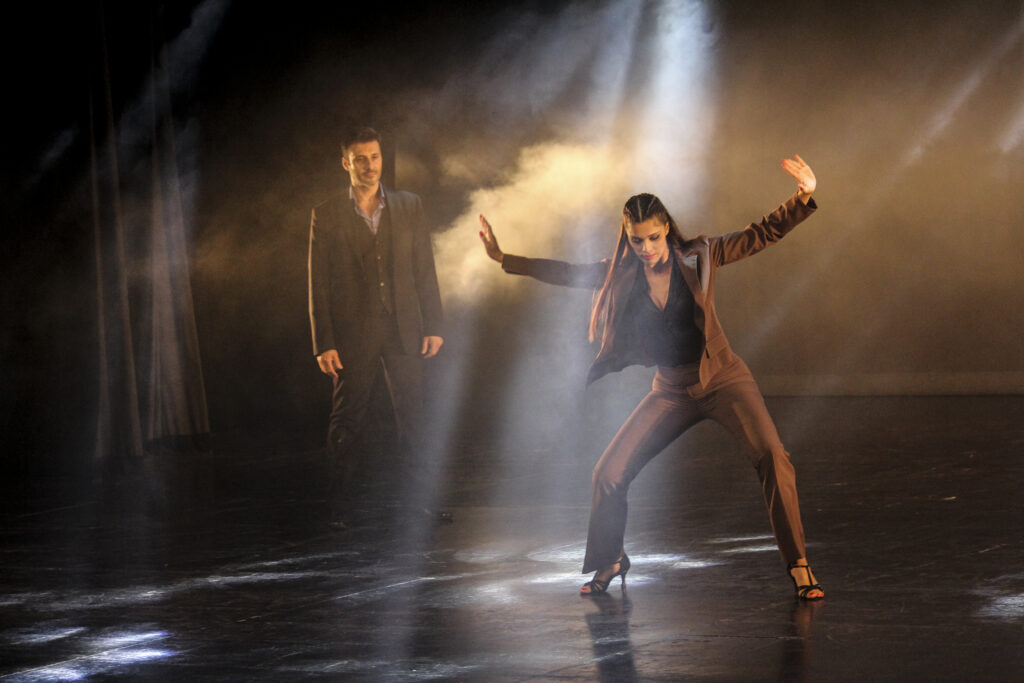 Zeibekiko
The dance of the heart! When sentiment becomes art!
Although historically Zeibekiko was a dance originated from Minor Asia, today it is considered probably the most emblematic Greek folk dance. In fact many put it under the umbrella of the "rembetiko" genre.
A complex rhythm with Byzantine roots and many variations, such as the "reverse" and the "aptaliko" (or Cypriot zeimbekiko).
In the specialized Zeibekiko class offered by Shakallis Dance School students are introduced to all styles and variations, in order for them to gain all knowledge to develop their own style and express themselves in their own personal way.
Hip Hop
Hip Hop is not just another dance genre. It is a whole cultural movement of constant development. It is quite demanding for the body, but at the same time it offers the opportunity for defusing and personal expression of ones feelings all at the same time, since every dancer may choose to interpret/use their body in the manner they wish to (twerking, pop&locking, break dancing etc).
Shakallis Dance School, has recruited some of the most prominent hip hop dancers in order to disseminate their love and knowledge of the genre to those who decide to test their endurance and limitations both of the body and the mind!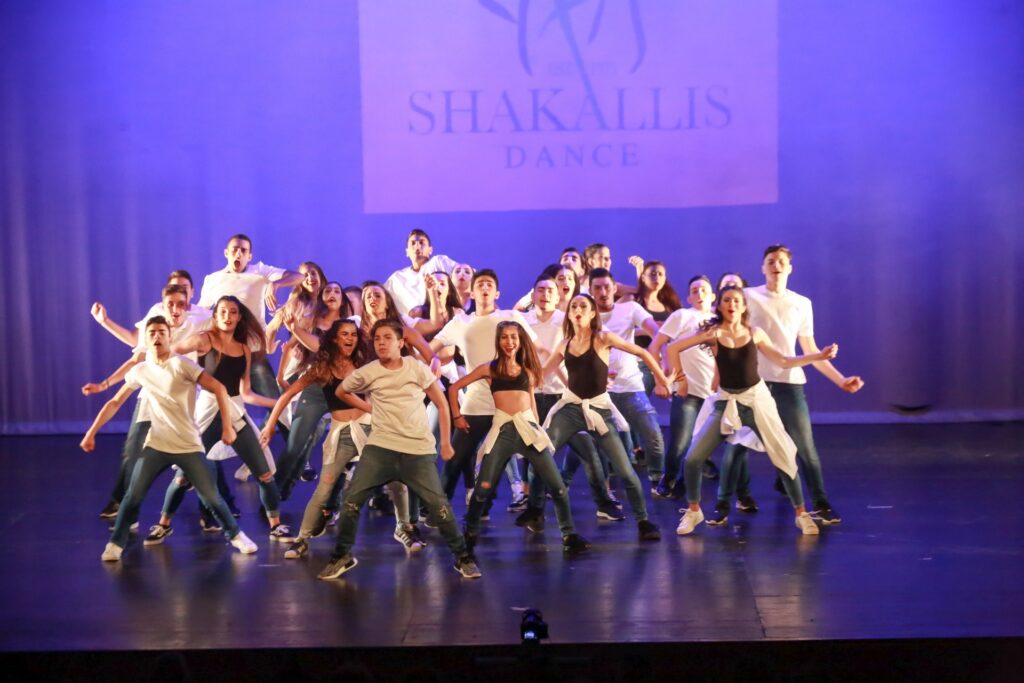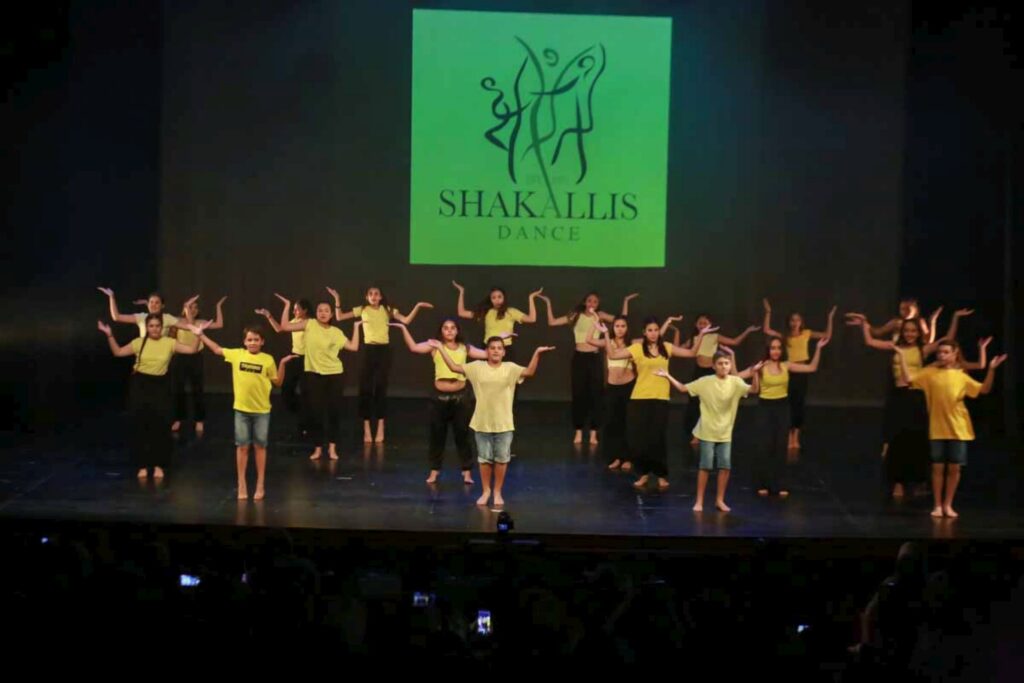 Bollywood
The term Bollywood, is a the wider description for the film industry in India, heavily influenced by the Western ideal of the genre, Hollywood. In dance terms, Bollywood describes the combination of classic Indian dance positions with traditional eastern dance moves, as well as the mélange of elements from jazz, hip hop and musical dance. Always pioneering, Shakallis Dance School, offers the experience of Bollywood to its students with the help of indigenous Indian dancers, recognized and renowned in their field.
PRIVATE CLASSES FOR COUPLES (For Weddings and/or other events)
Getting married? Would you like to share a special moment with your better half? At Shakallis Dance School, your dream of turning into Fred Astaire and Ginger Rodgers for a few minutes  may become a reality! We offer specialized private classes for couples who would like to experience the magic of dancing with their loved one.